The Parish has Joined the NYCC footpaths alliance, and we are starting to survey all the footpaths in the Parish.
Two walks have been organised, on Saturday 12th and Sunday 13th October, both starting at 2:00 pm.
The objectives of the walks are to survey the footpaths, noting the conditions of the path, and stiles, in order to make recommendations on any improvements needed to make them more useable, and "dog friendly" were appropriate.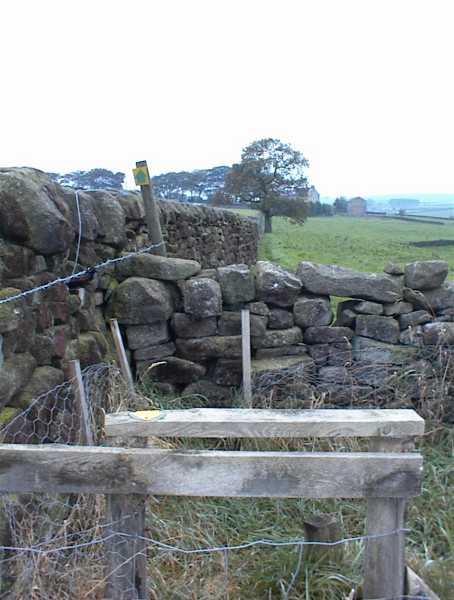 The Saturday walk started from the Water Tower above the Stone House Inn, and the Sunday walk started at the Telephone box in Thornthwaite. Although the rain on the Saturday was a bit of a problem, the walk went ahead, and a number of footpaths were surveyed. The weather was a little kinder on the Sunday, and more paths were surveyed. Many thanks to all those who came along to help.
This is one of the Stiles, which is awkward to negotiate!
All the Parish footpaths will need to be surveyed over the next few months, so if you would like to help, please contact Jacky